What day is it? I used to send these emails on Mondays and now I can barely remember the last time I showered let alone logged into Mailchimp. If you're sick of hearing about Coronavirus... well, same. This isn't going anywhere anytime soon and I'm personally just taking things one hour at a time.

Two things I've read this week that have helped me:
It isn't the end of the world. It is the most remarkable act of global solidarity we may ever witness. [source]

You are not working from home. You are at your home during a crisis trying to work. [source]
Along with a few other things that made me say OMG this week:

Live!
A series of live talks to fight quarantine, boredom and instil hope.

Quarantine Zine
Work made during quarantine, featuring artists with all proceeds ($10 per book) going to Food Bank For New York City.

Virtual Museums Tours
Experience the best museums from London to Seoul in the comfort of your own home.

Stay safe friends,
G–Lord
---
Resource of the Week
A crowdsourced library for technologists, civic organisations, public and private institutions, researchers, and specialists of all kinds working on responses to the pandemic. It is an evolving resource with thousands of expert contributors.

The Coronavirus Tech Handbook
---
Collected Coronart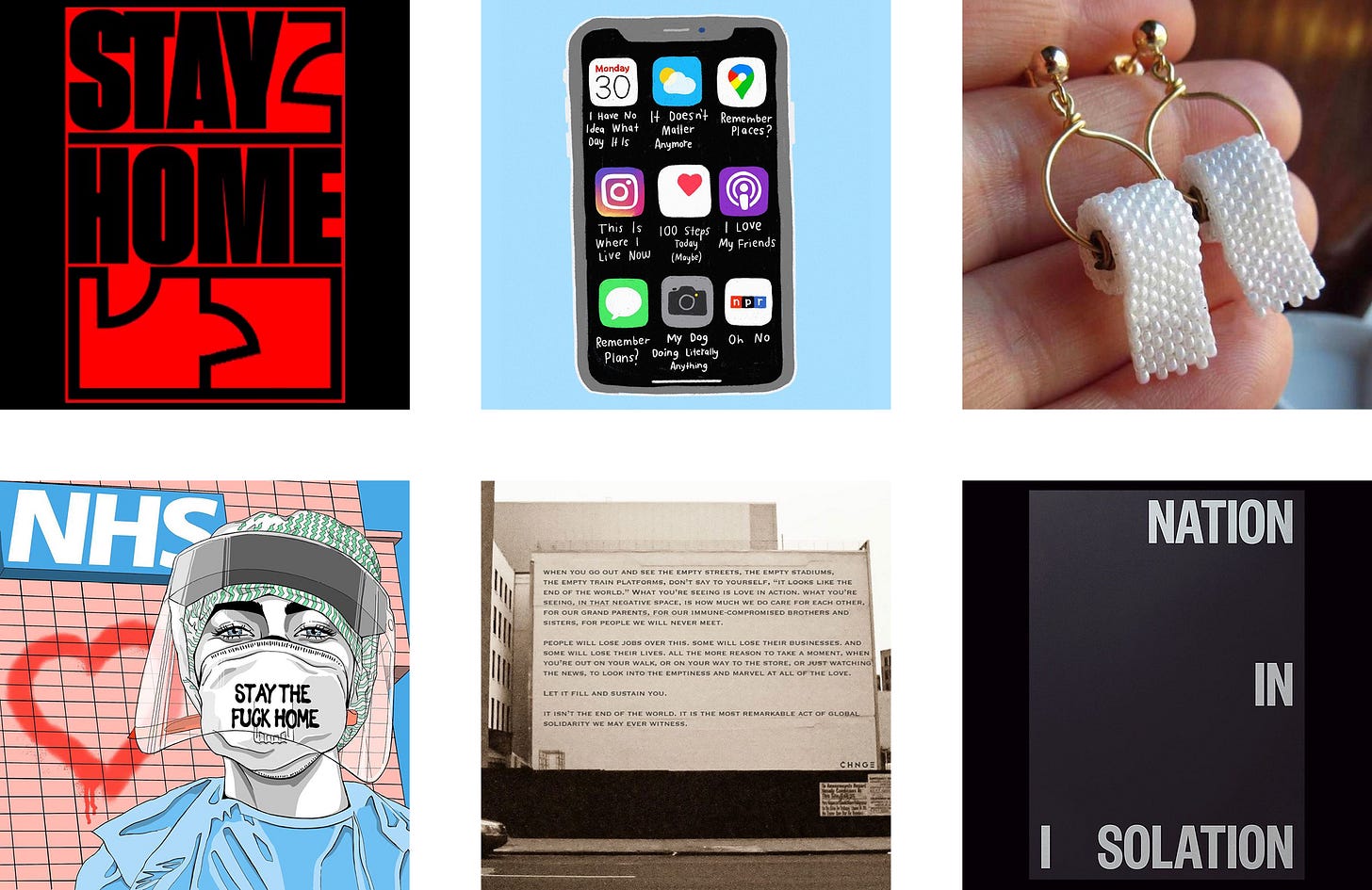 ---
Thanks for reading! If you enjoy receiving these emails please️ share with a friend. Feeling extra generous? To support this newsletter you can buy me a coffee ☕️
All resources and links are shared purely because I think they are cool, interesting, or helpful. No content is sponsored unless explicitly stated. I am open to submissions but cannot promise they will be featured.
You can reach me directly via Twitter, Instagram, or by replying directly to this email.
---
OMGLORD
Things that make G–Lord say OMG
Copyright © 2020
Gabby Lord
All Rights Reserved